General
Festive Service Levels
1 month ago Tue 21st Dec 2021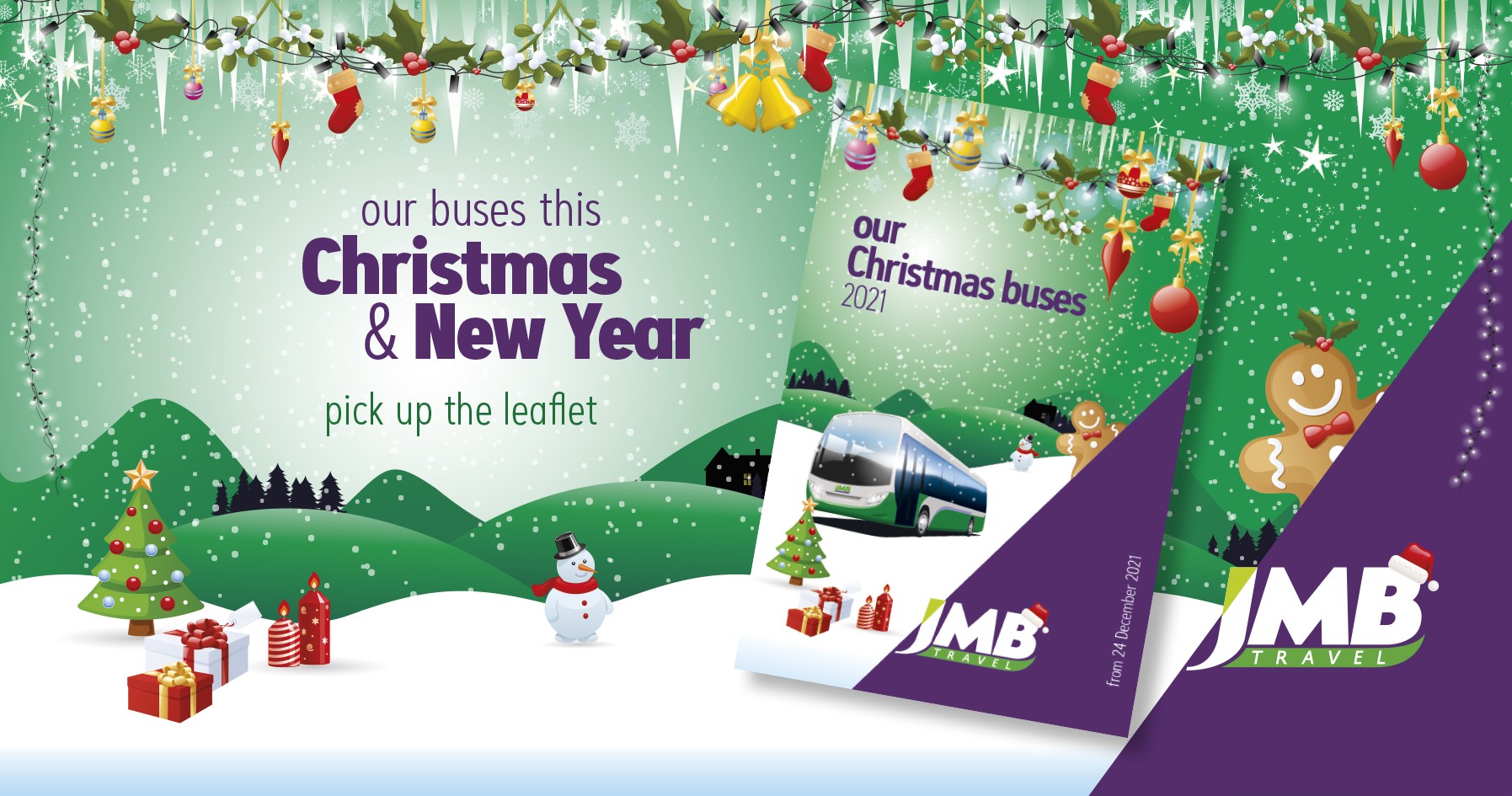 Our buses will be running differently over the festive period.
Our timetable pages have been updated to reflect this, simply select the date you will be travelling on and the timetable will automatically update.
You can also download our handy guide by clicking on the individual PDF timetables for our services or by picking up a leaflet on the bus.